Caustic Soda Flakes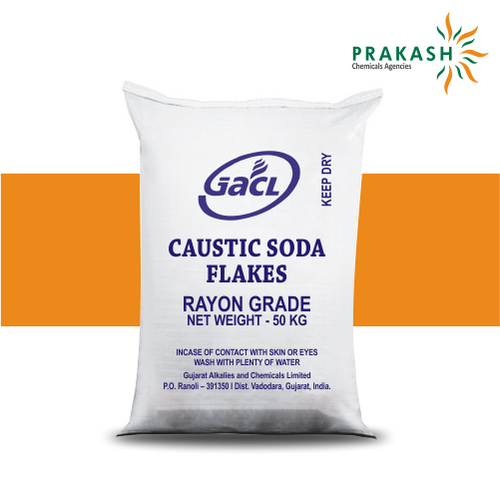 Caustic Soda Flakes
Product Description
We provide pure and high-quality Caustic Soda Flakes in accurate composition. For formulating these soda flakes, we have been using high-end machines and tools to ensure the development of the best. They are available with low iron content without any mercury. They are available with guaranteed minimum 90% purity of KOH. They are highly stable even at high temperatures.

Application Areas:

Acid neutralization
Dye stuff industry
Other potassium based chemicals
Pharmaceutical industry
Potassium permanganate manufacture
Rubber chemicals

Characteristic
Specifications
Potassium Hydroxide (as KOH) (Dry basis)
% 90.00 min
Potassium Carbonate (as K2CO3)
% 0.5 max.
Chlorides (as KCL)
ppm 105.00 max.
Iron (as Fe++)
% 10.00 max.
Caution: Harmful to animals and plant tissues, Corrosive
PACKING
25/50 kg HDPE bags with inner HM-HDPE liner.